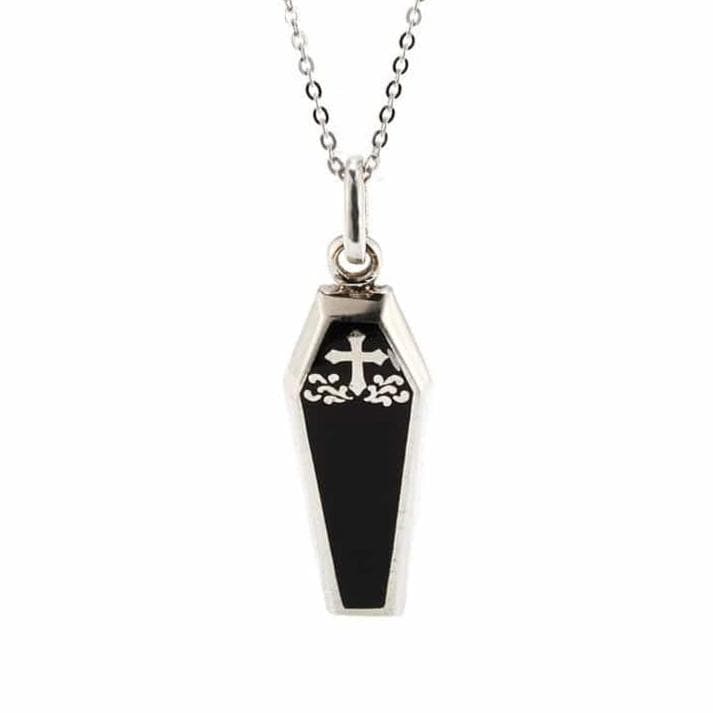 Be warned! This necklace is not for the faint-hearted. The Black Coffin Necklace is for individuals who are unafraid to dive headfirst into the abyss of existence, as it serves as a constant reminder of the bravery it takes to face the unknown with unwavering spirit.
As you slip this pendant around your neck, you will feel the weight of eternity itself. Its intricate details, reminiscent of ancient Gothic architecture, whisper stories of centuries gone by. Crafted with sterling silver, this Gothic masterpiece embodies the essence of existential beauty, perfectly capturing the mysterious allure of life and death.
Material: Sterling Silver. Comes with 22-inch Rolo chain.
SHIPPED FROM OUR NYC WAREHOUSE