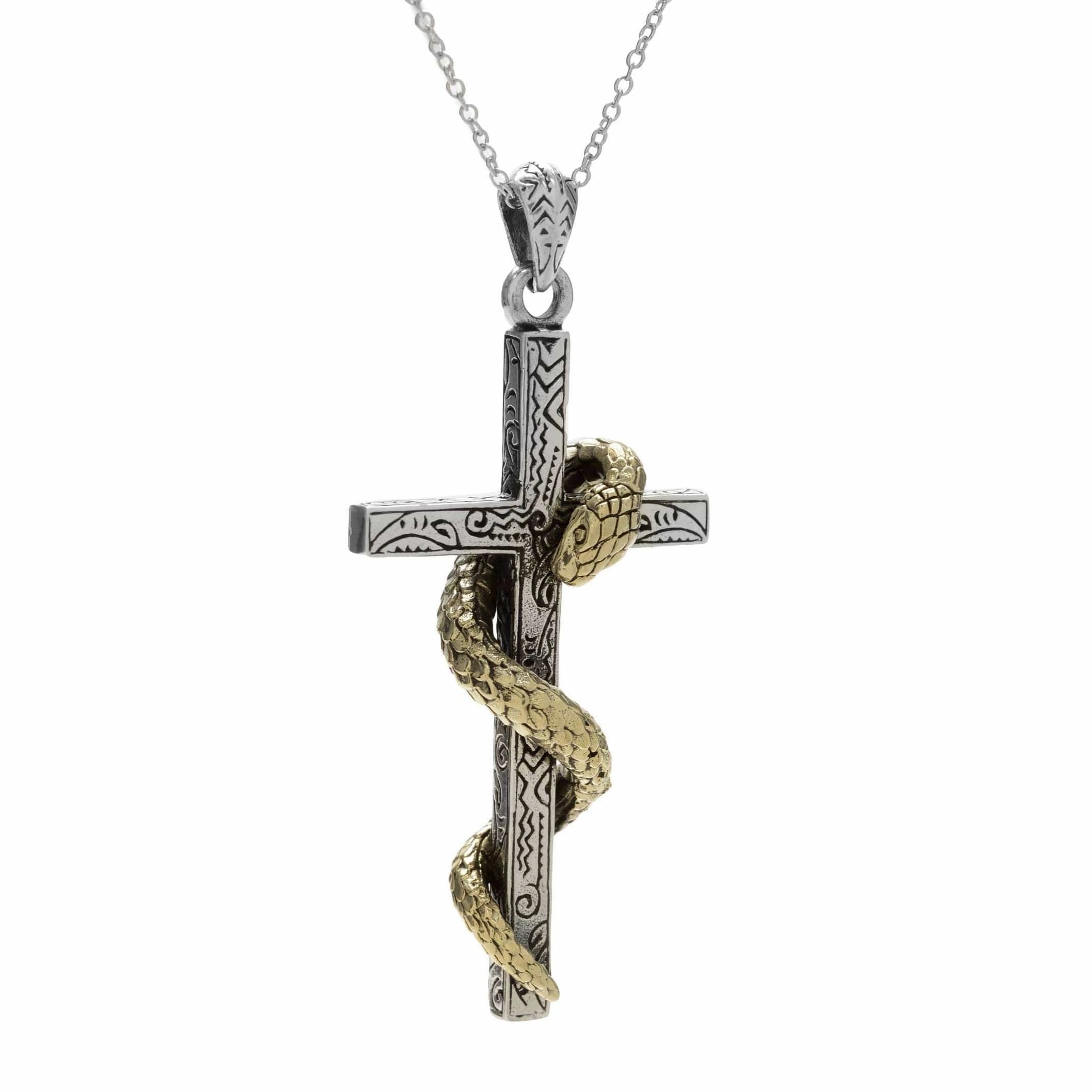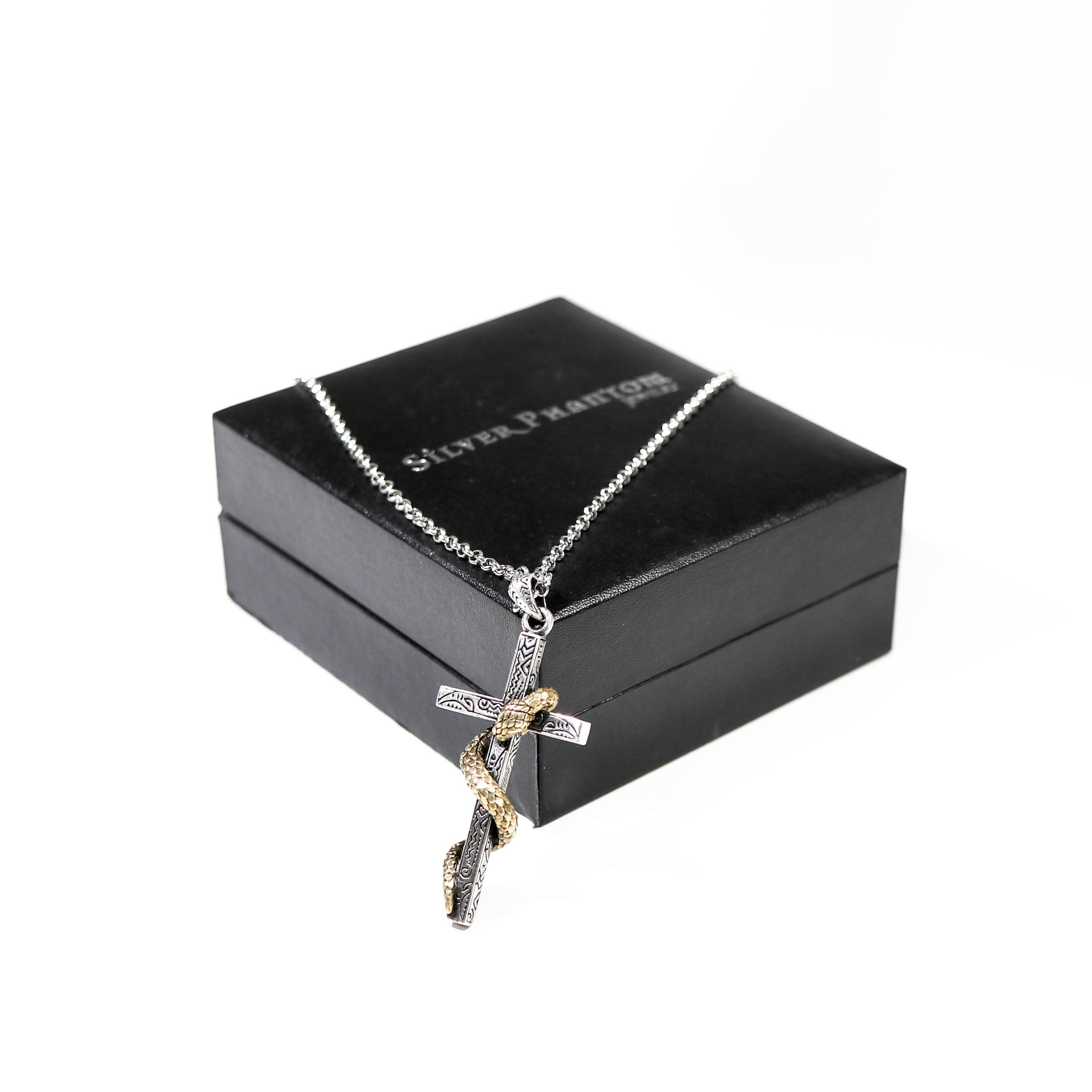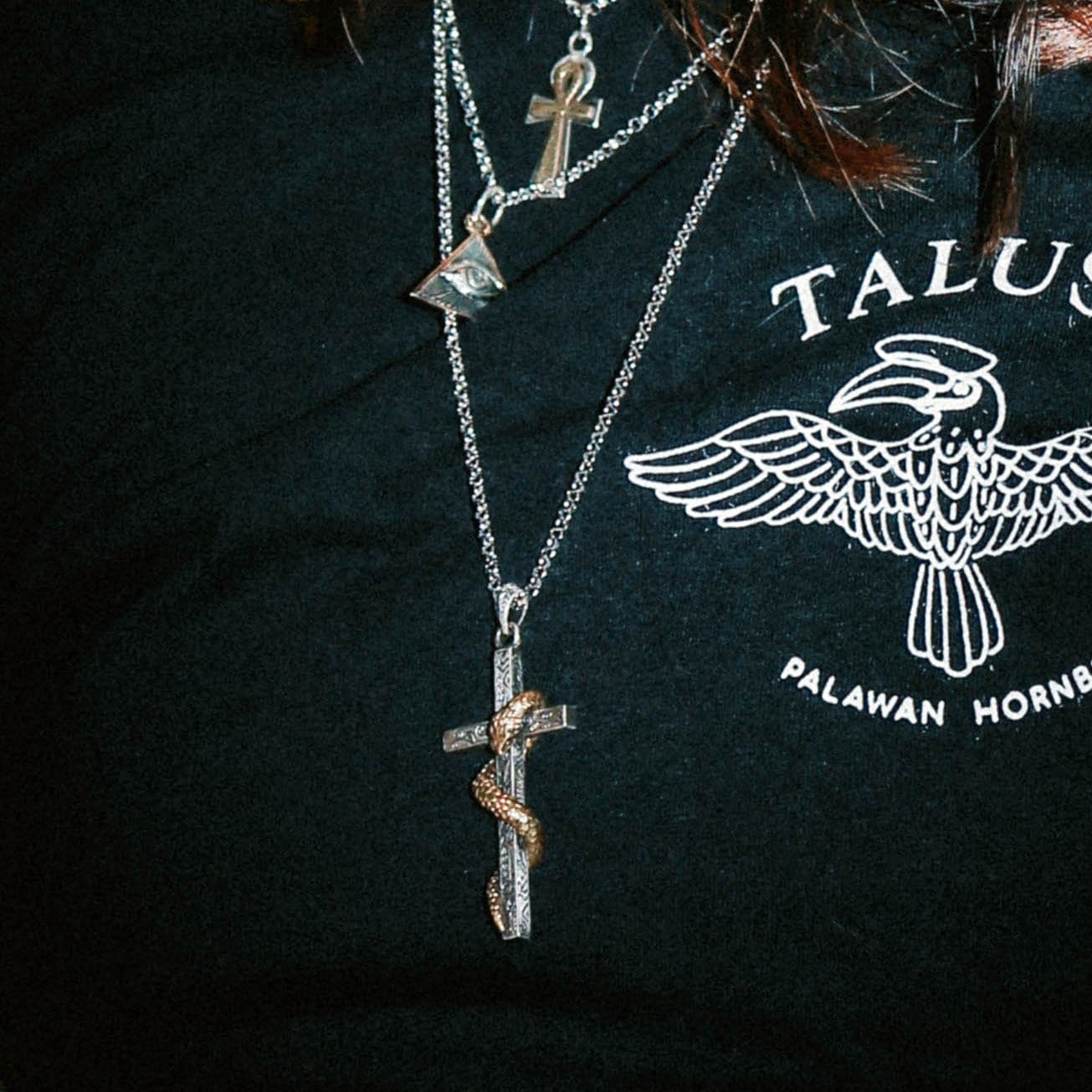 The Serpent Cross Necklace is not just your ordinary accessory. It's a symbol of triumph, enlightenment, and wisdom. Shaped like a cross with a serpent wrapped around it, this timeless piece offers an intriguing reminder of the Garden of Eden and the idea of deception and transformation. Captured in sterling silver, the scales on the serpentine design offer to remind you that knowledge comes with power; power to make something extraordinary out of the journey of life.
From the start, to your growth, to renewal- this Serpent Cross Necklace will accompany you through your transformation and remind you that anything can be achieved with passion and determination. Check out yours now!
Materials:
925 Sterling Silver. Includes 
22-inch 
Rolo chain.
We do our absolute best to ship items as soon as possible. Orders usually ship within 48 hours, excluding weekends and holidays. International orders may take an additional 1-2 days of processing time.
Made-to-order items may take longer usual. Please visit the product page for more information.
TRANSIT TIME
Standard Shipping:
- USA: 3-5 business days
- Worldwide: 7-12 business days
Expedited Shipping:
- USA: 1-2 business days
- Worldwide: 3-5 business days
CUSTOMS AND DUTIES
We make it easy to buy anywhere in the world by including the customs & duties cost in the checkout value. The customs duties will be charged to our shipping account so you won't have to deal with the local customs or postal office when the package arrives.
If there are any problems with delivery, please contact us and we'll help sort it out. 
Need to return your order?
If you are not 100% satisfied with your purchase, please click here to start a return. We will be able to help with an exchange, offer a refund or store credit within 30 days from the date of delivery.
For items received as a gift, please click here to start a gift exchange.
Please ensure that the jewelry is returned in perfect condition, without scratches or signs of being worn, in its original packaging.
Will I cover the shipping fee?
Buyer pays shipping and are refundable if the product was damaged upon receipt or if the wrong item was shipped to you.
International Returns
Please send us an email at info@silverphantomjewelry.com for assistance.
Non-returnable items: Mystery Boxes
Styles are randomly picked and added to your order. The images on each listing is a generic representation of styles and is not a guarantee that items on the picture will be the exact items in your Mystery Box. Every order is different. Final sale. No substitutions, no partial or full exchanges, and no refunds.
Clearance items
Clearance items are considered as a final sale. If you have any questions, please email us at info@silverphantomjewelry.com.
EASY 30-Day Returns + exchanges
SHIPPED FROM OUR NYC WAREHOUSE